Mice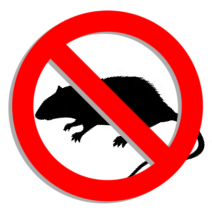 Mouse Control Kitchener – Waterloo
When mice make their way into your home it is best to contact a professional exterminator. Mice multiply fast and can in no time present a serious problem. We provide professional mouse control services for households in the Kitchener, Waterloo and surrounding areas. Call us today: 226-778-3098
Our mouse control process is effective and we stand behind our services with a guarantee.
Inspection
Extermination
Proofing
If you are having issues with mice then contact us for a consultation.
Mice are predictable and will travel the same route over and over again as long as they are not alarmed, leaving their smudge mark along the walls, pipes and holes. The smudge mark is caused by a dirt and oil buildup in their fur. Mice are curious and will normally approach traps the first night. If you don't catch a mouse in the first few nights, the trap is in the wrong location. Mice are often used to test whether substances in food are harmful to humans. This requires that mice and humans metabolise substances in the same way.